Everybody knows, purple is a mysterious color. But in the other side, if you wear a shade of purple for your makeup, it will gives you a glamor, goddess, elegant, feminine, romantic, and 'untouchable'...
Purple, lavender, violet, plum, magenta, has its own character of brave yet dramatic. Every woman can use this color. Even though you are Warm or Cool undertone...
Because this shade is trully gives you instant beautiful.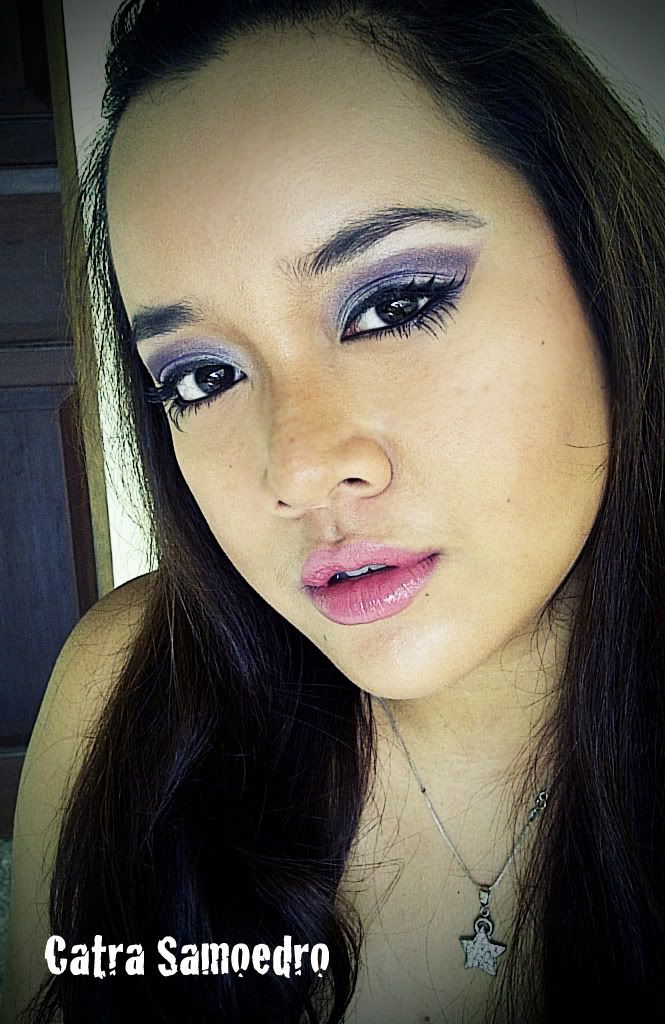 The Products i used...
Face:
- Make Up For Ever Face Primer "Pink"
- Kryolan Supracolor Foundation "4W"
- MAC Studio Finish Concealer "NW30"
- NYX Tango Bronzer Stick "ChaCha with Sun Gold" for shading jawline, cheek bone, etc
- Kryolan l/p "TL9"
- Max Factor Creme Puff Powder "05 Translucent" for touch up
- SLEEK Contouring Kit "Medium"
- SLEEK Blush on "Flamingo"
Eyes:
- Etude Proof 10 Eye Base
- Make Up Factory Eye Color Palette "#45"
- Revlon Colorstay Liquid e/l "Black"
- Borjuise Clubbing e/l "Black" for waterline
- Benefit High Beam for highlight in brow bone
- Maybelline Mascara
- Falsies
Lips:
- NYX Black Label Lipstick "Dusty Rose"
The Palette i used..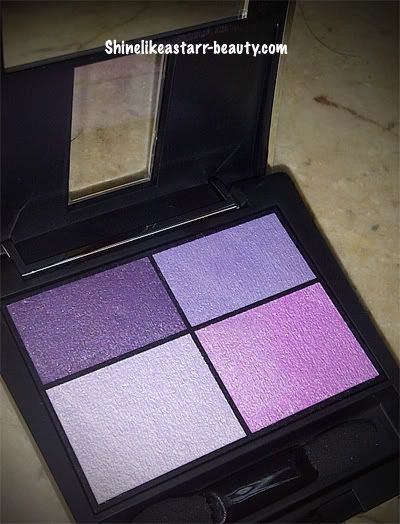 This Eye Color from Make Up Factory is totally pretty. Its texture is creamy touch of velvety feel, and this is quite pigmented.
I bought it at Glow, Plaza Indonesia for about IDR 195.
Will I Repurchase this again? Maybe YES in another colors.
*Tips by Me*
For a Cool Undertone Girl
Use the purple color with a Blue Base/Undertone ( Ex: Amethyst, Plum, etc) and make it prettier with a shade of candy pink lipcolor, and light bright pink for the cheeks
For a Warm Undertone Girl
Use the purple color with a Yellow Base/Undertone (Ex: Lavender, Magenta, Violet, etc) and make it more 'Oomph' with Fuschia lipstick and light shocking pink blush.
HAVE A NICE DAY, PRETTIES...