Holla... i'm back!
I had a trouble with blogger and my blog. Dunno why i can't open it, i can't login, i can't see my own page.. Blah! That's so bad.
Today i wanna share about how good green eye makeup is. Green is very pretty colors. It can gives you a fresh daring eyes, fun, or even luxurious yet glamour. Depend on which green that we choose.
Mine is a glamour, fabulous, and a bit mysterious eyes. Because i mix the deep dark green with a hint of black shade and edgy lashes...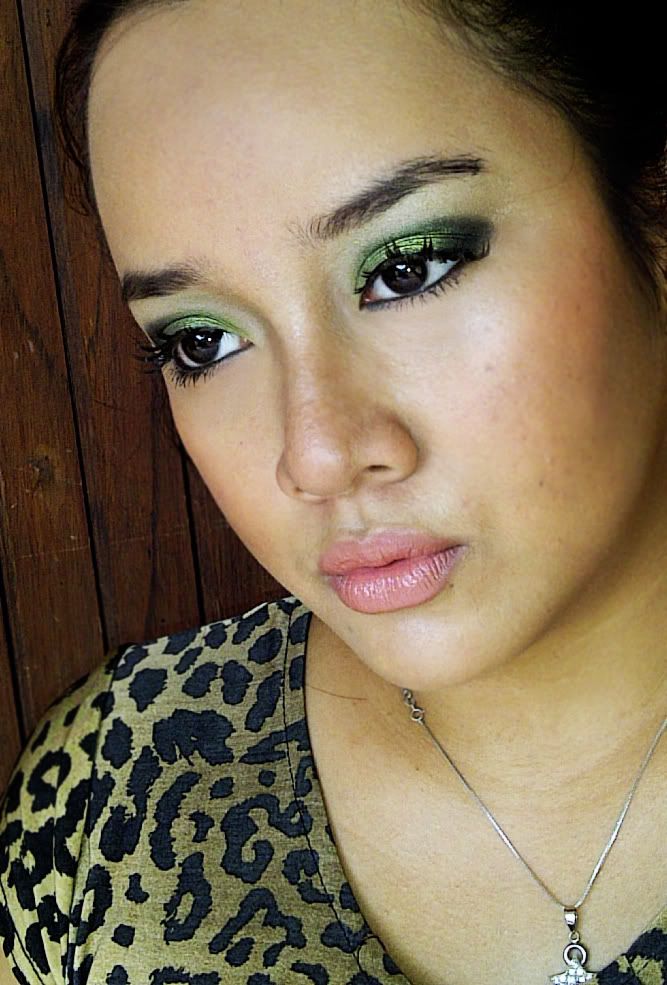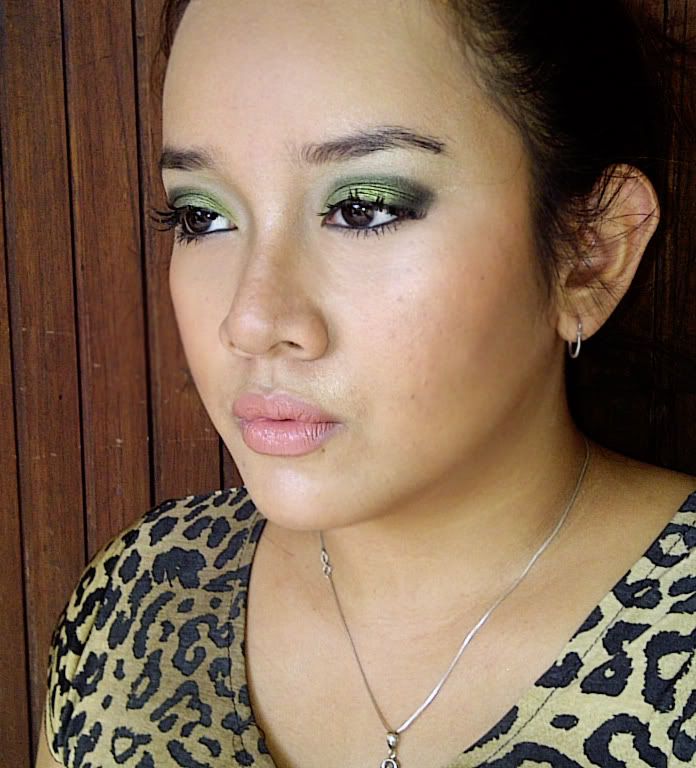 The Products i used...
Face:
- MUFE HD Primer "Pink"
- MAC Studio Finish Concealer "NW30"
- Kryolan SupraColor "NB1"
- Kryolan l/p "Tl9"
- Make Up Factory Matte e/s "#10" for contouring
- Benefit High Beam for highliting
- SLEEK Blush on "Pantao"
Eyes:
- Etude Proof10 Eye Base
- Make Over loose pigment "Squash Delight"
- NYX Single e/s "Exotic Green", "Summer Green", "Highlight" for highlight brow bone mix with "White"
- Make Up For Ever Aqua Eyes Pencil "Black"
- Prestige Total Intensity e/l "Fearless Teal" for waterline
- Maybelline Mascara
- Falsies
Lips:
- MAC Lipstick "Spirit"
- WnW Megalast Lipstick "Just Peachy"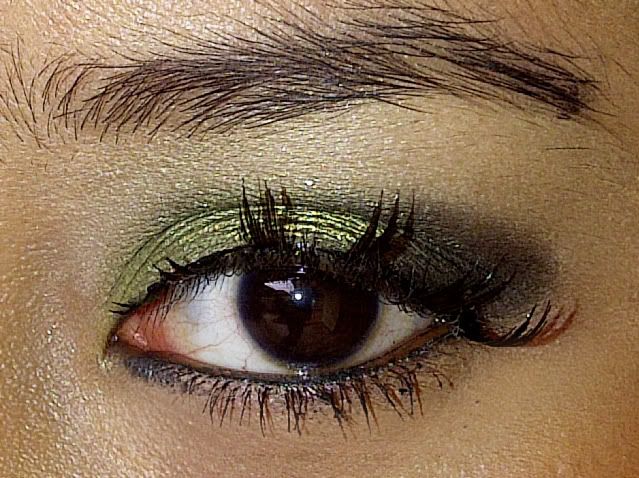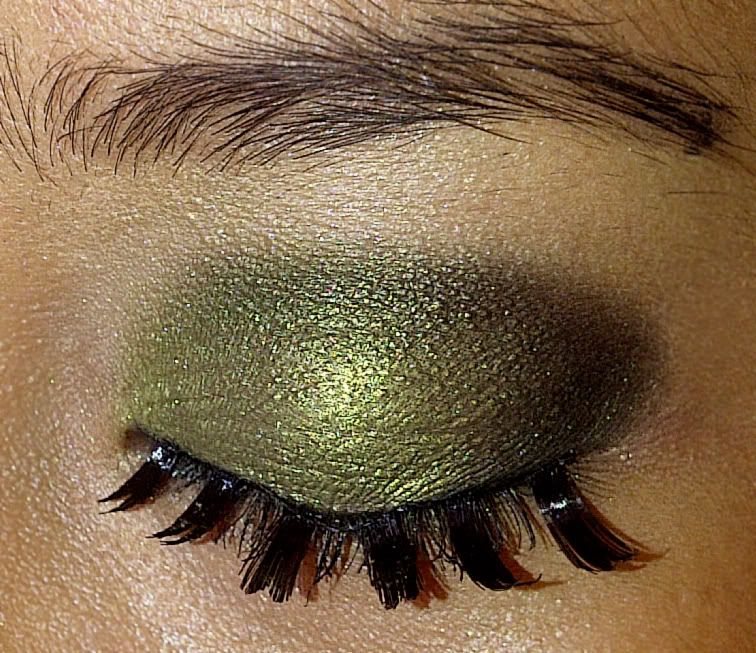 Have A Nice Day Pretties...
Love You All