Here i am..
You know, i'm a big fan of dark eye makeup & pale lips. I thought those combination was made a perfect looks for all ages and all times. Whether if you are fair skin, medium, or dark. It's cool to apply on any occasion and not looks like you're 'Trying too hard'
Timeless...
So, i really like the makeup in the era 60s. There are so many icons in that time. Like Twiggy, Jean Shrimpton, and many more.. Iconic!
One thing that interested me is their makeup was absolutely fabulous. Bold eyes, Mods, Cat eyes, peachy cheeks, bone structure, pale lips, sleek hair style or sexy wavy... You named it!!!
The girls in those time were looks awesome. They braved to wear what they wanna wear, as long as they're confident with it.... So, that's inspires me to create a looks...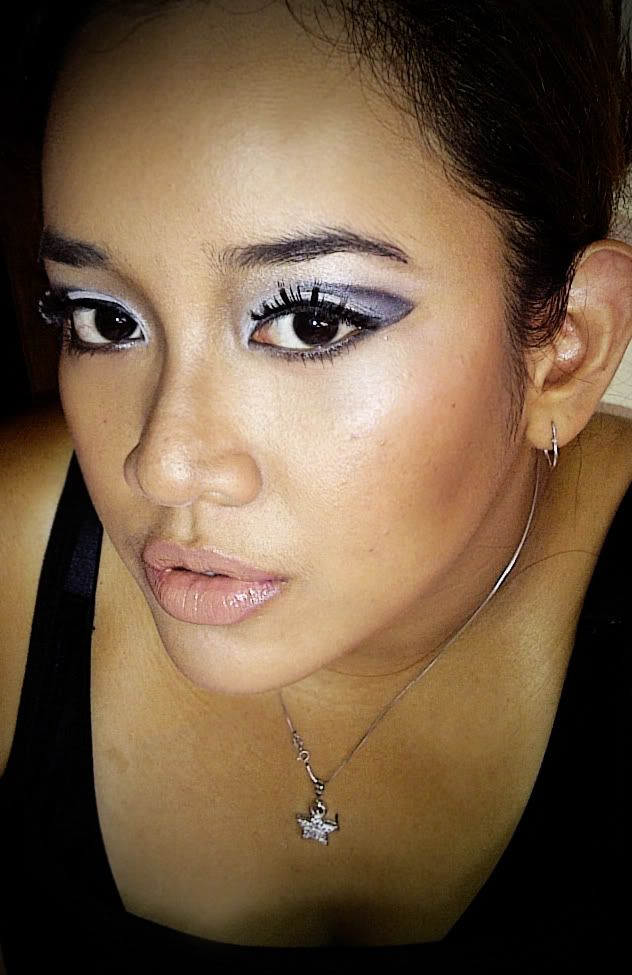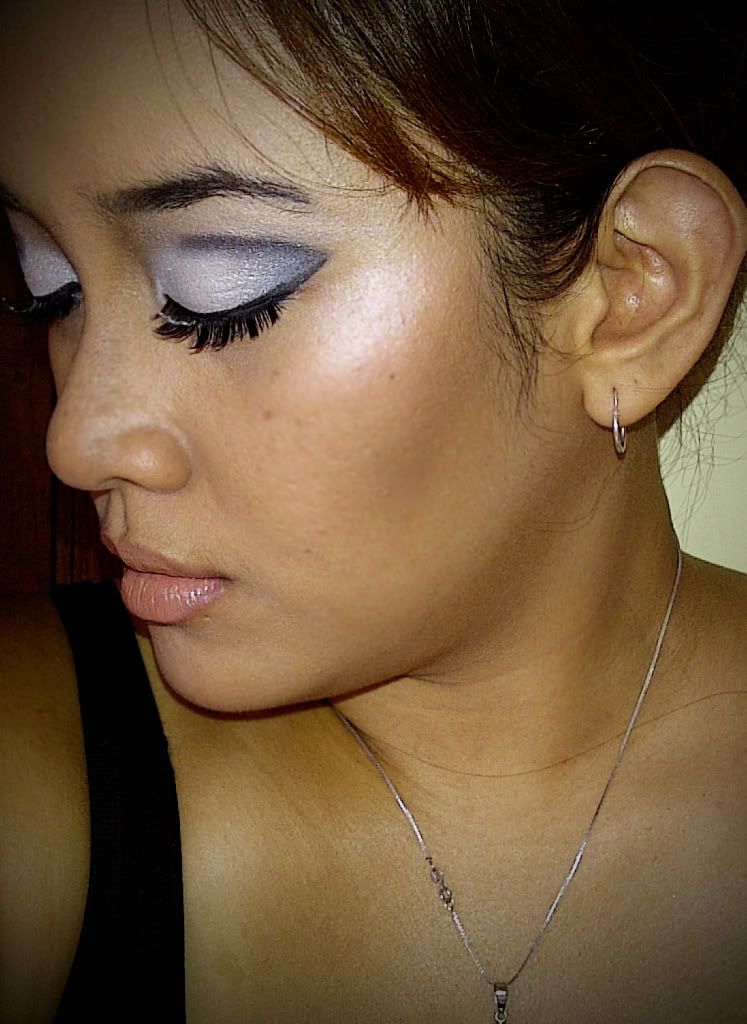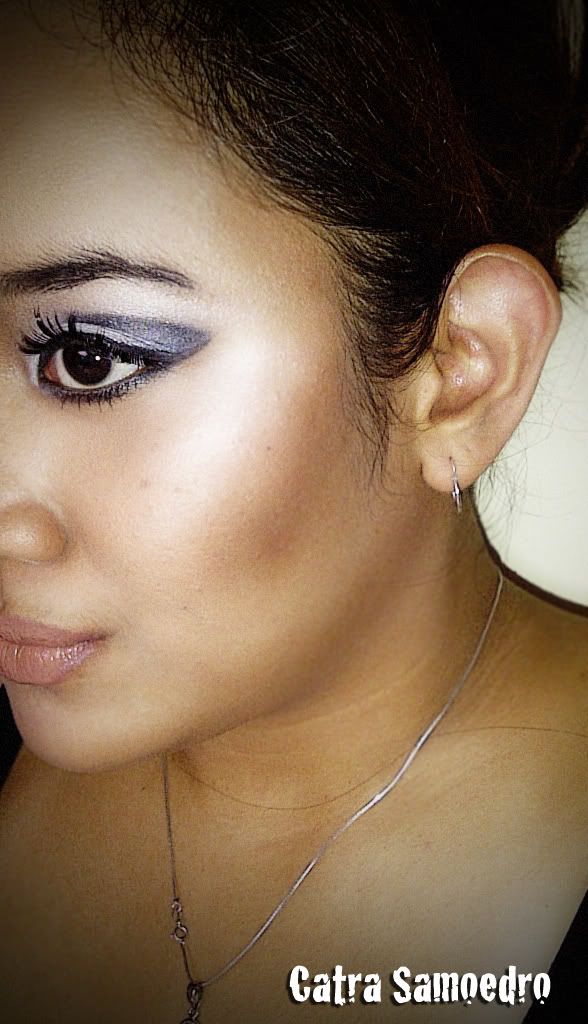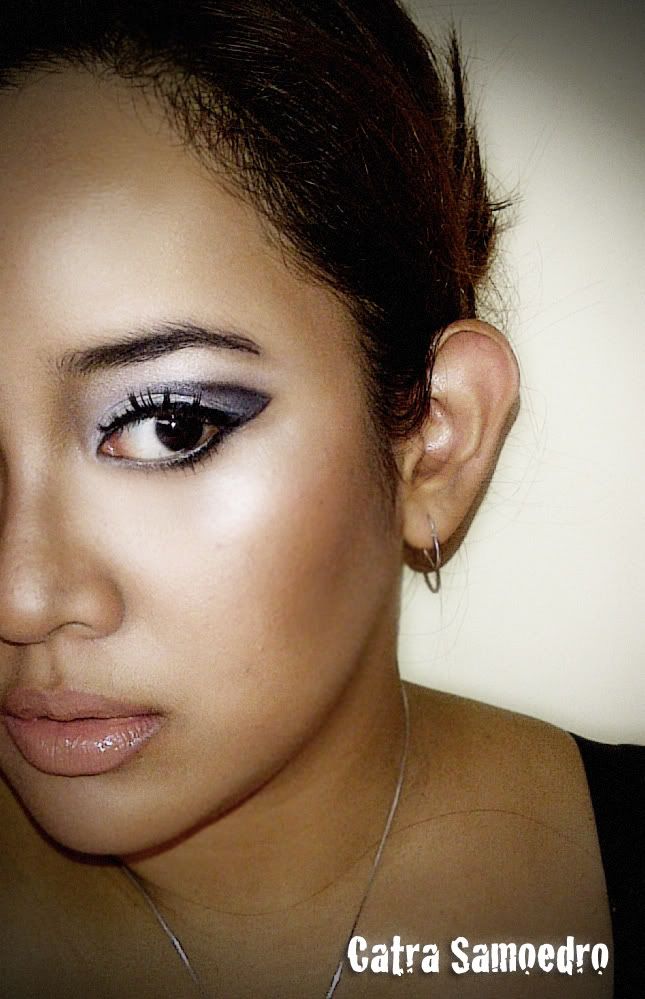 The Products i used...
Face:
- MUFE HD Primer "Pink"
- MUFE HD Foundation "#155"
- MAC Studio Finish Concealer "NW30"
- Kryolan l/p "TL9"
- Max Factor Creme Puff Powder "05 Translucent" for touch up
- Make Up Factory Matt e/s "10" for shading the face
- Benefit High Beam for highlight the face
- SLEEK Blush on "Suede"
Eyes:
- Etude Proof 10 Eye Base
- NYX JEP "Milk" as a base
- NYX JEP "Black Bean" for waterline
- NYX Single e/s "White", "Black", "Hollywood", "Charcoal"
- UD BOS III "Perversion"
- MAC Fluidline "Blacktrack"
- NYX Slide on Pencil "Platinum" for waterline
- PAC Glitter Powder "Silver" for lids
- Maybelline Mascara
- Falsies
Lips:
- Wardah Matte Lipstick "#15"
- NYX Black Label Lipstick "Beige"
- UD Lip Junkie "Wallflower"